Pars Komponenty s.r.o. and PRAG Group at IREE 2023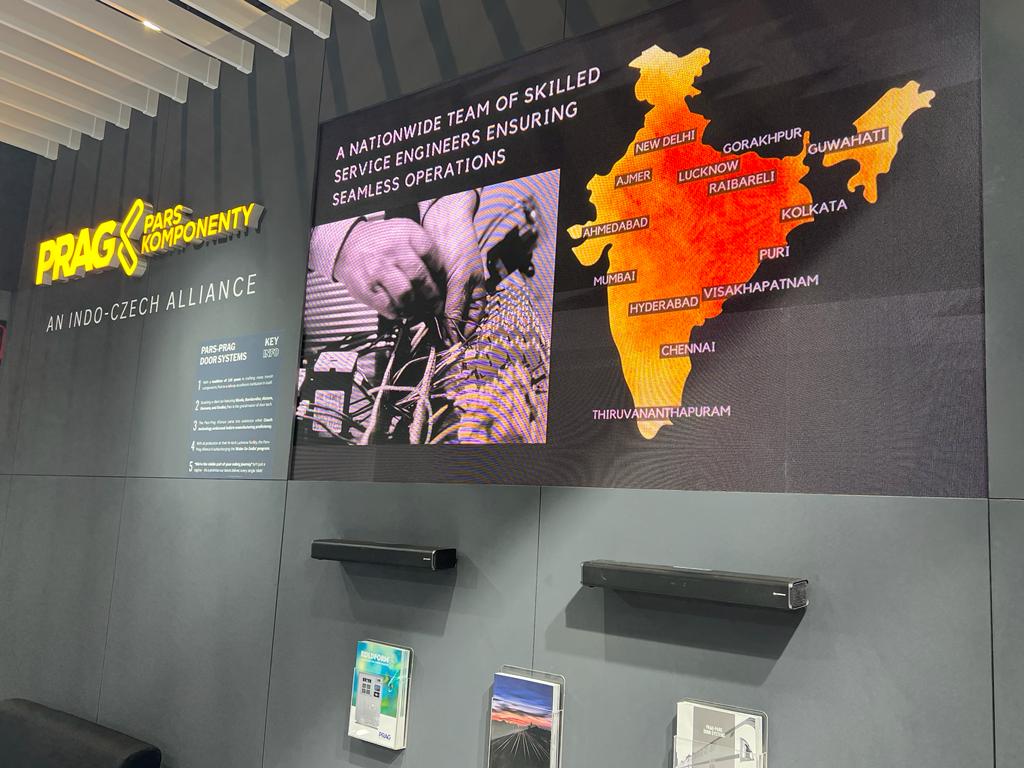 Pars Komponenty s.r.o. and PRAG Group have joined forces at the prestigious IREE 2023 in New Delhi, India, to showcase their partnership including products designed for the transport sector and especially railway applications for the Indian market.
IREE 2023 stands for International Railway Equipment Exhibition 2023, which is an international trade fair focused on railway equipment and technology. This exhibition is a major event for the rail and metro industry, showcasing the latest innovations, technologies and products in this field.
A highlight at the fair is the presentation of automatic doors for trains and metros by Pars Komponenty s.r.o., along with a water cooling system and HVAC system by PRAG Group. These innovative elements quickly attracted the attention of potential customers and offer completely new opportunities for market development based on close international cooperation.
Representatives of both companies, present at the fair, present how this cooperation has deepened their relationship and moves both partners towards new successes. "We are thrilled with what we achieved together at IREE 2023," said Ladislav Mazanec, CEO of Pars Komponenty s.r.o." Our innovations, coupled with PRAG Group's expertise and experience, have created a good foundation in technology solutions for the Indian railway industry."
PRAG Group's presentation with Pars Komponenty Ltd can be seen here: PRESENTATION
PRAG Group has also announced that it will be manufacturing these elements in collaboration with Pars Komponenty, further strengthening their partnership and ensuring that these revolutionary products are available to a wider range of customers.
The tie-up between Pars Komponenty Ltd and PRAG Group completes a long-standing partnership and brings innovation and significant changes to the Indian railway sector. The two partners will continue to work together to develop new products and solutions that will benefit not only themselves but also the industry as a whole
Sincerely, the team of Pars Komponenty